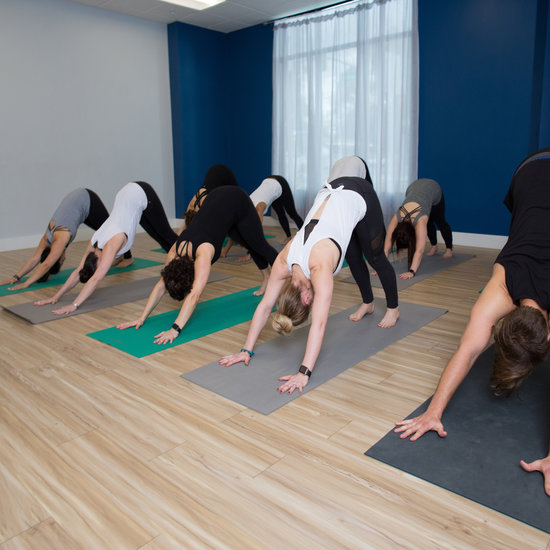 We know May is one of the hardest months for fitness industry wide, but don't forget to make time for you! Studio Owner, Niki has a few ways to help:
Starting June 1, our Children's classes will be for all ages and will be restructured as active childcare. We'll still have a teacher leading creative movement, but kiddos will also be able to color, read, or play instead. For our youngest flexfam, tiny tots are welcome, if there are any issues (potty breaks, etc., we'll come grab you from class and let you know!
Try a 6am or 710 pm class that's outside of normal work hours in order to squeeze in a little me time? Fun fact- people who work out before 8am are more likely to stick to their fitness routine longer than those who work out later in the day!
Try scheduling your classes in advance– Choose the 2,3,4, (etc) classes that fit with your schedule, sign up and put them on your calendar so that everyone and everything else takes a backseat to your health. I challenge you to take 2 minutes and pick your classes for the rest of the week or even the rest of the month and sign up to hold your spot. Our members who plan their classes out a month in advance almost never miss a workout because it's already an expected part of their day!
Did you notice that we've shortened our bootcamp and TRX classes while simultaneously amping them up to help you burn 400-800 calories in just 45 minutes so you can get on with your day? Start your week off with Monday 6am bootcamp- only 45 minutes long and you'll be burning calories all day long!
Finally, We know that Silicon Valley is ridiculously busy. As someone who works between 12-16 hours a day, I 110% understand how hard it is to carve out any tiny bit of time that isn't completely required for your day. But don't forget about you, whether that's a class at Flex or grabbing lunch in the park instead of at your desk. I read recently in an article of Entrepreneur Magazine that people who take an hour out of their day to workout are actually more productive, more creative, and overall report feeling happier than those who don't. So no matter if it's at Flex or at Starbucks, treat yourself to a little somethin' special this week because you deserve it.Please shoot me an email if you need a little boost this week. I am more than happy to set you up with an accountability buddy, talk with you to carve out your best schedule slots, or describe a class you may not have tried yet like our new Dance Fusion and TRfleX classes. You can sign up for classes Here.