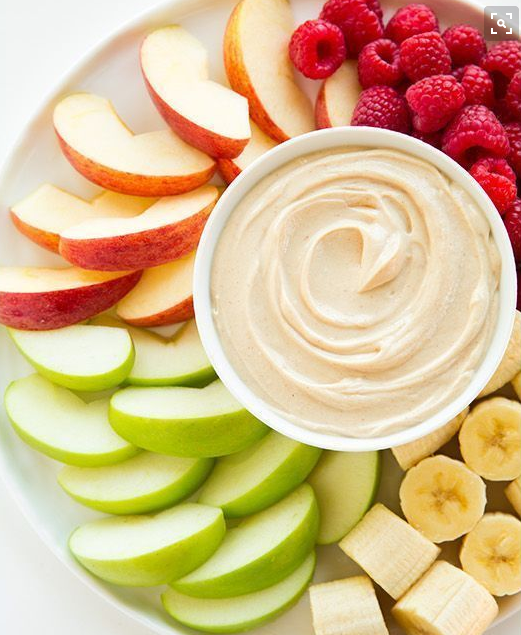 Looking for a post workout snack? Here's our favorite. It's peanut butter yogurt dip, but we prefer to call it "crack dip" because it is seriously delicious. Seriously- we're not lying to you and telling you that Kale tastes good if you concentrate really hard. This dip is amazing! Best of all, it takes less than a minute to make and is great with apples, bananas, or anything else you want to put it on.
It's only 3 ingredients:
1/3 cup peanut butter
2 (5.3 oz) containers vanilla greek yogurt
.5 tablespoon local honey
That's it. Mix them together and be amazed. We've had teachers sub almond butter for peanut, add cinnamon, and use maple syrup instead of honey. Let us know what you try!
Here's the blog we found the recipe on or follow us on Pinterest for more great recipes!