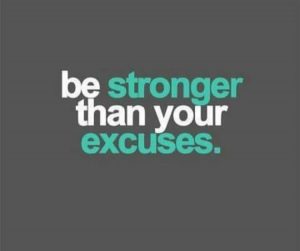 Here's the next question we hear the most often, "Why don't you have 30 class packages anymore?" It's not because we're a) mean or b) trying to trick you. It's actually because overwhelmingly, long-term class packages are not helpful for the client- they're just a cash source for the studio. We hear you over there, "that can't be true!" but come with us on this little journey.
On day one, you buy a 30 class package after deciding to commit to you and your health twice a week. Great! You spend between $400-$525 (We just pulled those from other nearby studios) for a large package with a 6-month exp. and are so stoked to achieve your fitness goals. Month 1 you come 6 times, it's looking good so far, not too far off your target. Month 2 is busy, so you only make it 4 times but that's okay. Month 3,4 and 5 fly by and you come twice total. Month 6 is expiration month, so you come 10 times in 3 weeks and then ask to extend your class package so that you don't lose the rest of your package, but gyms and studios are actually counting on you not using those classes because you've already paid.
You look at your fitness goals 6 months later and you are exactly where you were on day one. That's not what Flex is about. Believe us, it was a tough call to cancel a big ticket item- But coming 1x a month is not going to help our flexfam, it's just selling a promise we can't keep. We built Flex to help people actually achieve their fitness goals with support and encouragement. That's why our memberships are the least expensive in the area and its why we no longer sell large class packs. If you want to work out twice a week, we are so here for it! Grab a silver membership for $125 a month and commit to yourself and your goals. Need to suspend for vacation? We've got you. Need a little flexibility? Email us. Flex is designed with you in mind from the second you walk in the door to the moment you sign the 250 barre and beyond. Not sure? We even have month to month options. Remember, it's only 4% of your day- We promise you are worth that commitment and we're doing everything in our power to get you there.