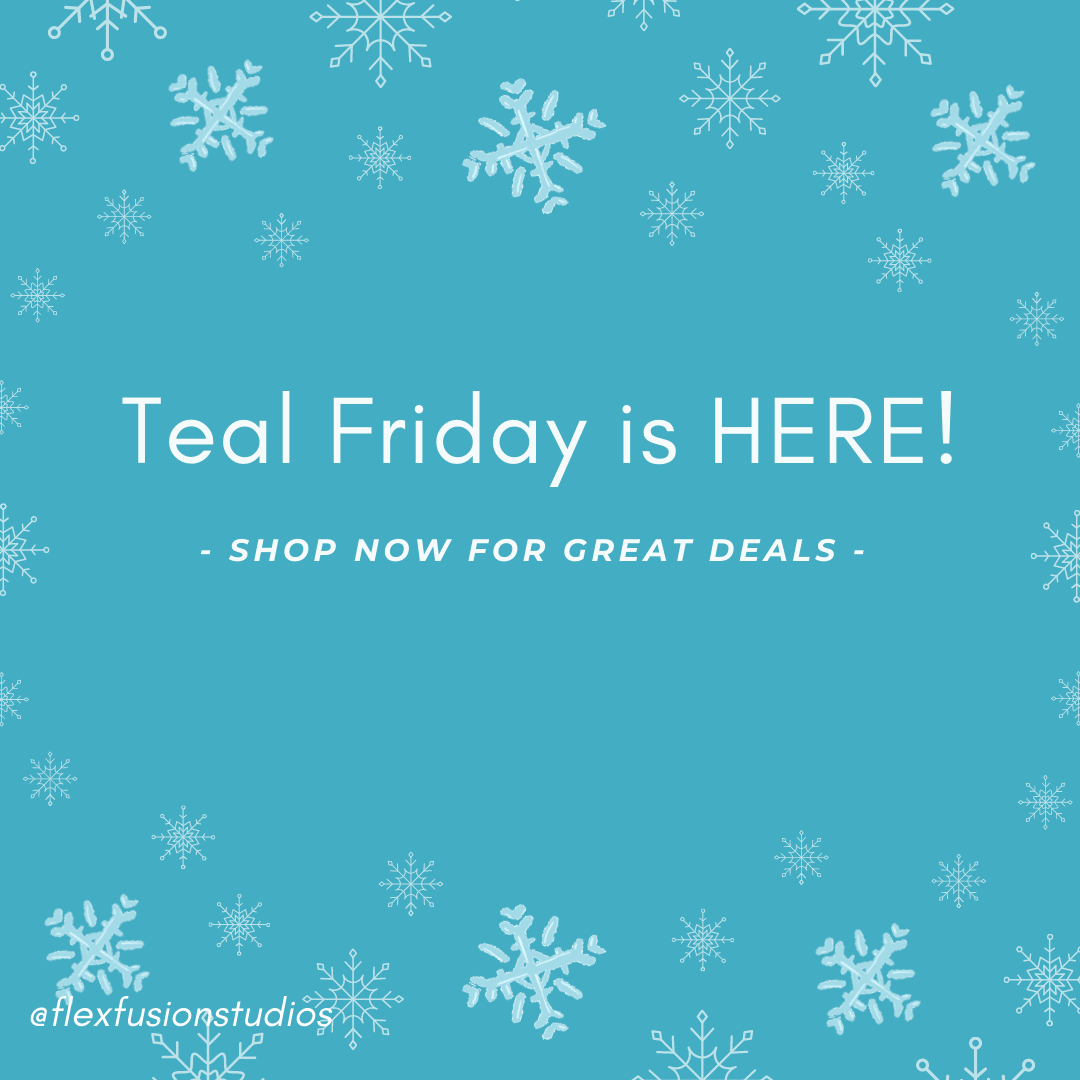 Hey Flexfam!
It's the day after Thanksgiving- normally the biggest shopping day of the year. In the past, I admit I have indulged in the spectacle: the midnight madness, the crowds, the public craziness. As I've gotten older (and especially this year!) it's a calculated trade to stay home, enjoy more quiet time with family, and get ALL my Black Friday shopping done from the socially-distanced safety of my laptop. Feel similarly? Well, you're in luck. If you've been waiting to join the Flexfam, this is the sale you've been waiting for.
Check out the deals and codes below and choose your perfect offer. We can't wait to get Flexing with you!
Now Live:
expires 12/31/20- Limit 2
3-Month ONLINE Unlimited for $79/mo
This 3-month recurring prepaid membership gets you the deepest discount we've ever done on the ONLINE membership! You save $60! (based on regular price of $99/mo)
Bonus!
For every purchase of one of the above deals, get a FREE six-week unlimited membership to give to a special loved one. This year's been hard enough; we're making gift giving SUPER easy!