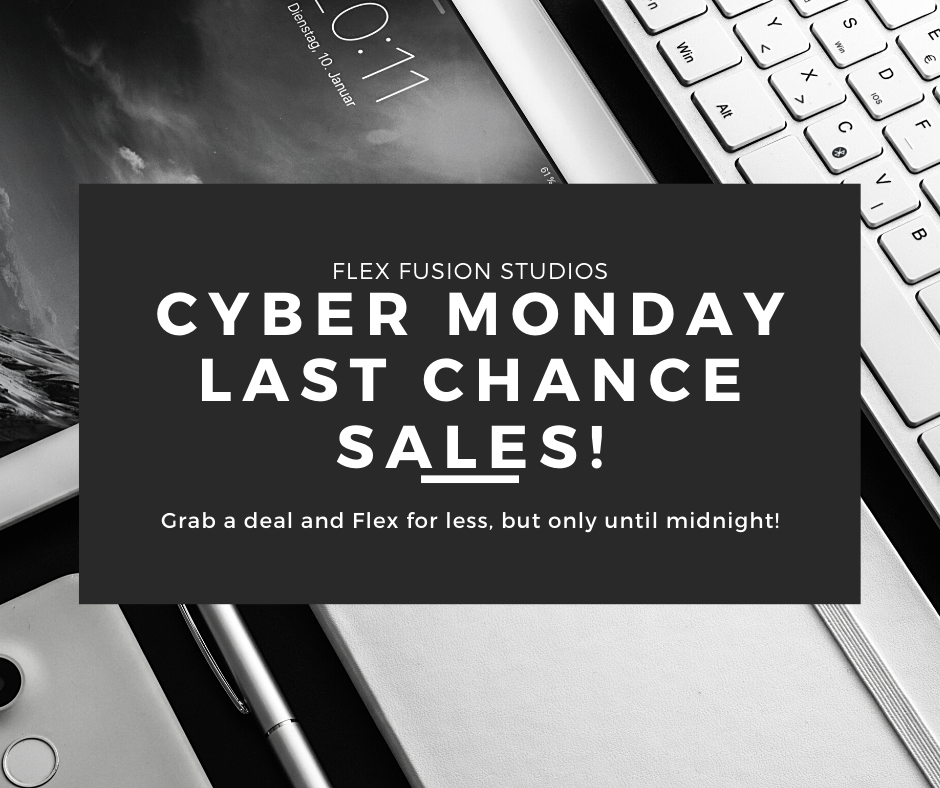 Hey Flexfam!
This is it. Cyber Monday. The LAST day for great deals to get Flexing with us. If you've been on the fence, now's the time to act. Why wait for those January resolutions to start working toward your goals? This year's been challenging enough; set yourself up for fitness success in the new year and get started now. As we move ahead into 2021, you'll be so glad you did!
5 for $95
expires 12/31/20- Limit 2
3-Month ONLINE Unlimited for $79/mo
This 3-month recurring prepaid membership gets you the deepest discount we've ever done on the ONLINE membership! You save $60! (based on regular price of $99/mo)
Gift Cards!
Buy a $100 gift card for only $80! Give the gift of movement and stress relief this holiday season. Your loved ones (and your wallet) will thank you! Use code 'Gift20' to apply the discount.