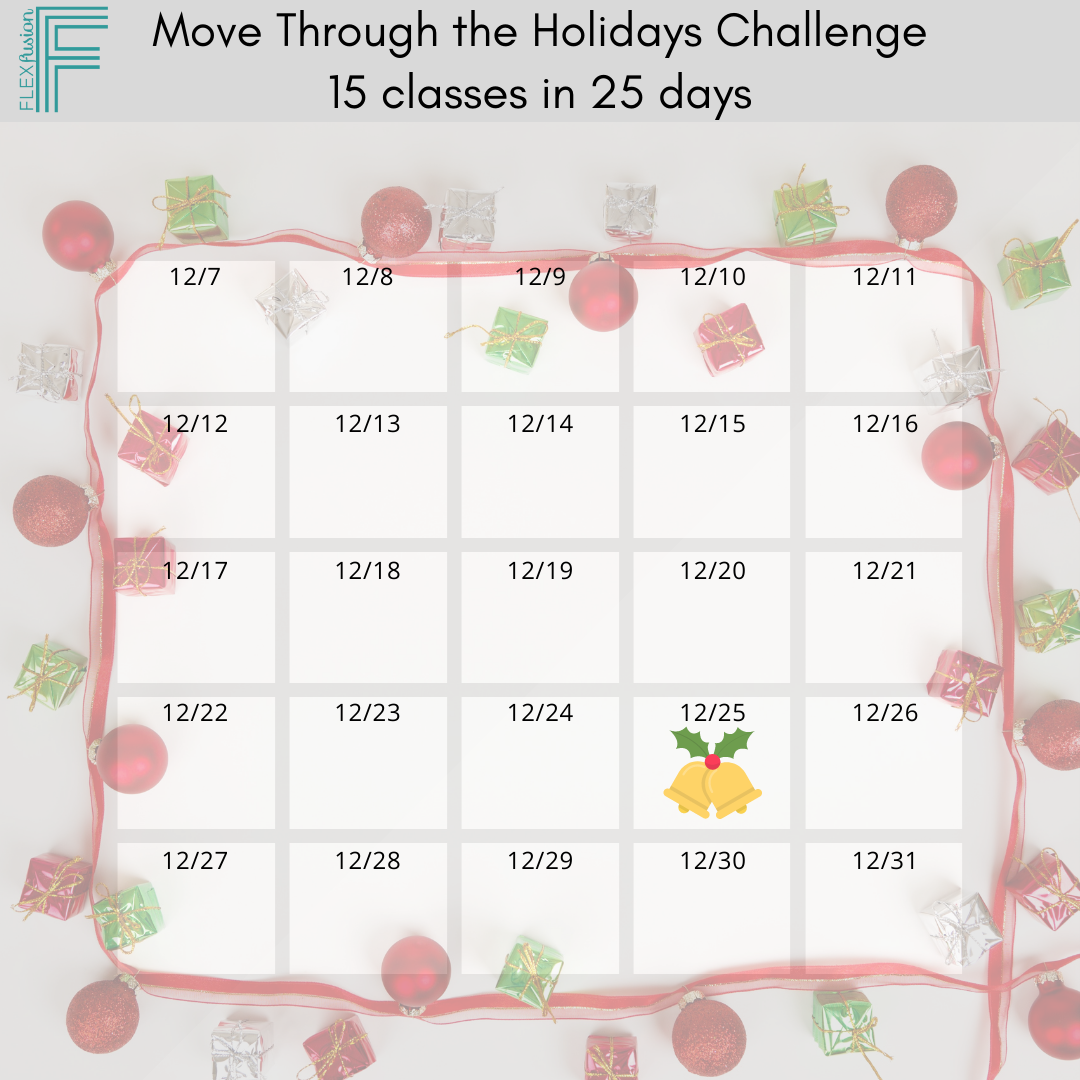 Watch this video for details of our Move through December challenge! Our December challenge starts tomorrow, Monday 12/7, and runs until the end of the year, 12/31. We're not charging a challenge fee for this one, so if you'd like to opt in, please save the challenge board photo below. You can alter it digitally or print it out and go old-school with stickers (we definitely recommend stickers!)
To participate, check in to Flex on Facebook at least once during the challenge, and keep track of your classes! To complete the challenge, take 15 classes in 25 days. All finishers will be entered into a raffle for a nifty Flex holiday surprise gift!
As I said in the video, let's move through December with purpose and strength! And if you're on hold, use this opportunity as that extra bit of motivation to contact us to reactivate your membership and jumpstart your return to movement.