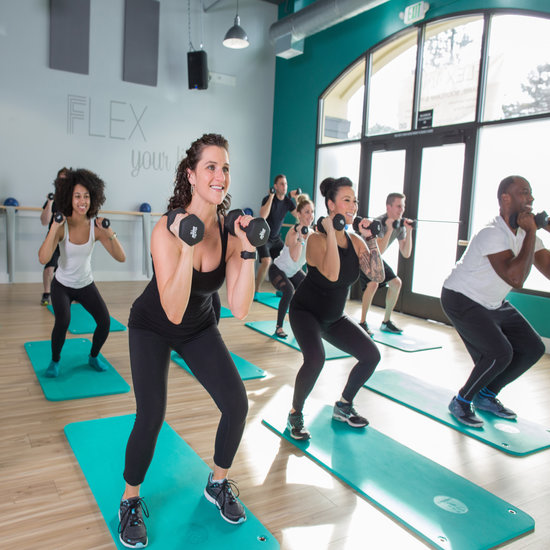 It's that time of year. Time for the dreaded New Year's Resolutions!
But what if, instead of a resolution that wa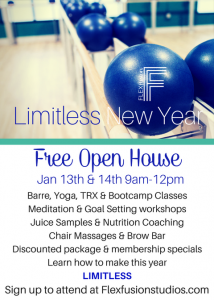 s forgotten in 3 weeks, you learned how to put yourself first to make and stick to SMART goals. We don't believe fitness is a resolution; it's a lifestyle and we're here to show you how to achieve that. Whether you're a life-long mover feeling bored of the same-old routine, or you're brand new to fitness altogether, we're here for you.
Come try out Flex Fusion during our FREE Limitless New Year and see what we're about. We'll have free barre, bootcamp, TRX, and yoga classes including  Barre 101 and Yoga Basics to start from square one like a pro. Sign up for Meditation and goal setting workshops and stay for free 5-minute chair massages and a popup brow bar so you can start your year off with your best grippy-socked foot forward. Juice samples and fun, healthy snacks will also be provided.
To top it off, our biggest specials of the year will be going on all weekend with your second month free with the purchase of a new annual membership plus take home a free water bottle or gym bag as your new membership perk! Noticing a trend? The whole event is free, focused on you, and will help you start the new year on a positive note.
We're here to support you, no matter what your fitness and wellness goals. Try something new. You might surprise yourself! This fills up every year, so sign up for Saturday HERE , and Sunday the 14th HERE  just search for Sat & Sun!
Can't wait to meet you!