FITNESS THAT FITS YOUR LIFE
Personal Training, Group Fitness Classes, and Nutrition Coaching for busy professionals.
Prioritize your health. Perform at your best. Feel incredible.
VOTED BEST YOGA STUDIO & HEALTH CLUB IN SILICON VALLEY 2018 & 2020!
Stop putting yourself last.
For far too long, you simply haven't been able to make desired changes to your health and fitness.

You feel stuck, you've tried several other programs or memberships, and you're unsure what to do next.

Pain or injury makes you feel like you'll never be able to physically perform as well as you do in other areas of life.

It's time to take control of your time, be held accountable, and to make health a priority. 
Transform into a stronger, more confident YOU!
Get and stay on top of your game.
Shed stress and develop mental resiliency, while "age-proofing" your body.
Take control of your health and wellness with our maximally efficient 45-minute workouts.
FOR THE PAST SEVEN YEARS, FLEX HAS BEEN SERVING THE CAMPBELL COMMUNITY
THE HIGHEST QUALITY CLASSES, TAUGHT BY THE MOST KNOWLEDGEABLE INSTRUCTORS.
OUR TRAINERS ARE BUSY PROFESSIONALS JUST LIKE YOU.
WE ARE EAGER TO HELP YOU JOURNEY TOWARD THE BEST VERSION OF YOURSELF.
Our Mission
Flex Fusion is more than a gym. We are a supportive community who pulls together to reach personal goals and foster friendships along the way. Our trainers are passionate and highly certified, and our barre-tenders at the front desk are the friendliest you'll ever meet. Our custom-built studios combine the benefits of barre, yoga, TRX, and boot camp so you don't have to run all over town to get your workout in. Plus, our programs fuse together to give you the most well-rounded workout in the Bay. Whether you're looking to transform your body with personal training, achieve success with nutrition coaching, or maintain fitness as a lifestyle in our group classes, we've got it in one place. Get ready to flex your limits and reach your fitness goals.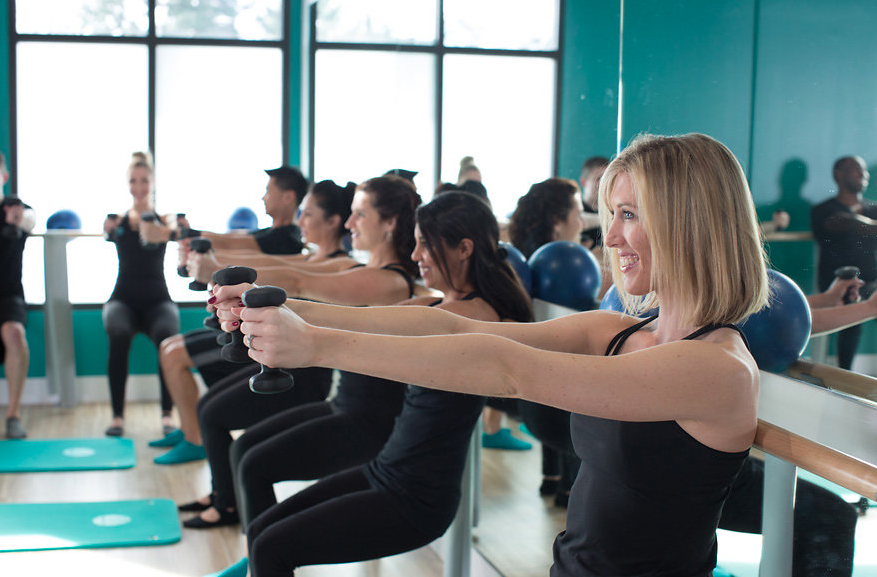 I Flex because it provides workouts that I love enough to actually do! And if I stop showing up, members and instructors will notice, and they care enough to reach out and see if I'm doing okay. Gone are the days of paying for a gym membership I never use. Gone are the days of anonymity and feeling like I'm going it alone in my fitness journey. I'm never leaving Flex!

Linda S.
Flex is not your typical Silicon Valley cookie cutter studio. There is a true sense of community, talented instructors that are invested in you, and a never-boring mix of classes! Plus, it's locally owned.

Ashley N.
I have taken over 500 barre classes all over the country and Barre Burn at Flex is in my top five favorite classes of all time!

Kayla B.
In a sea full of corporate studios, Flex stands out because of the authentic, personal workouts and community. It's wonderful to have genuine instructors and staff who know you by name

Christina C.
The individual attention and care! It really emphasizes that I don't have to be in competition with anyone, I'm not just another face in the mirror or body on a mat. My fitness journey and goals are just as valid as anyone else's and it's ok to modify or go at my own pace.

Gina G.