VOTED BEST YOGA STUDIO & HEALTH CLUB IN SILICON VALLEY 2018
Our Mission
Flex Fusion is more than a gym. We are a supportive community who pulls together to reach personal goals and foster friendships along the way. Our teachers are passionate and highly certified and our barre-tenders at the front desk are the friendliest you'll ever meet. Our custom-built studios combine the benefits of barre, yoga, TRX, and boot camp so you don't have to run all over town to get your workout in. Plus, our classes fuse together to give you the most well-rounded workout in the Bay. Whether you're looking to sweat it out in a cardio boot camp, sculpt and tone in barre, build strength in TRfleX or stretch it all out in yoga, we've got it in one place. Get ready to flex your limits and reach your fitness goals.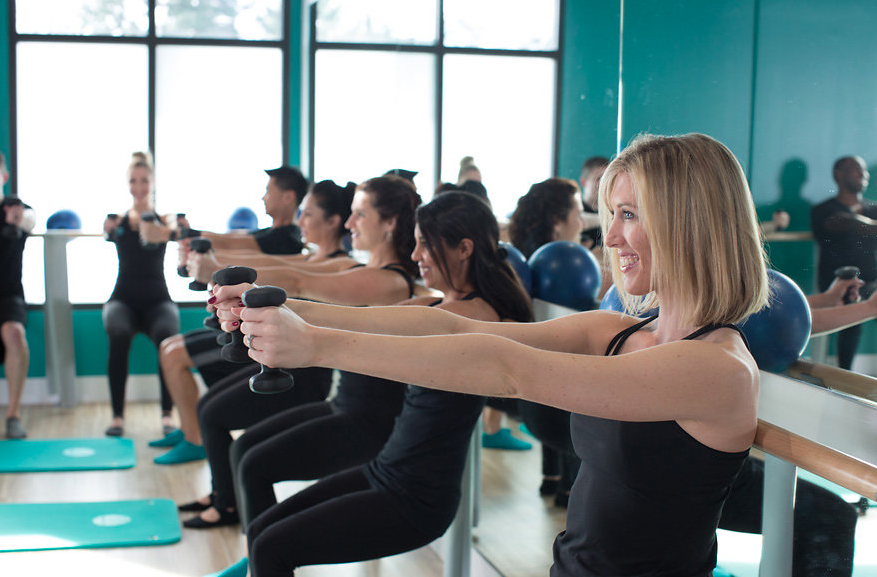 What are we all about? Watch to find out!
Nicole was the first barre teacher I ever had, and I was immediately hooked! Her classes are both challenging and supportive, and I could feel the results the next day.

Amanda Z.
I have taken over 500 barre classes all over the country and Barre Burn is in my top five favorite classes of all time!

Kayla B.
Such an amazing studio!! All of the teachers are amazing and Niki (the owner) was so nice and taught me how to hold a couple tough positions for barre correctly! Love this studio!

Cydney C.
Super friendly and spacious studio. Front desk and yoga instructor were so welcoming and helpful … great workout and I can't wait to return!

Christine K.